Roll over image to zoom in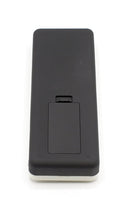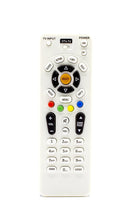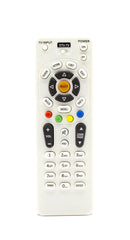 Description
Includes: 1 DirecTV (DTV) Simplified Remote Control with 2 AAA batteries - proprietary remote control list and complete programming, troubleshooting, and instruction Manual

Perfect For: Provides a simplistic and practical option for controlling your DirecTV Satellite programming - uses infrared (IR) technology - controls up to 2 devices at the same time and Contains over 10,000 codes for TVs

High Performance: IR remote is fast, accurate and a great replacement or inexpensive backup option

Perfect For: Works well as replacements for DirecTV remotes - RC16 , RC23 , RC32 , RC64 , RC64R , RC65 , RC65R , RC65X , RC65RX , RC66 , RC66X , RC66R , RC66RX , RC71 , RC72 , RC73

DOES NOT - have Pause, Play, Rewind, or Record Buttons -- Great for Hotels, Hospitals, Retirement Areas, Children's Areas, and more

Introducing the DirecTV (now AT&T) Remote by The CIMPLE CO
This remote control provides a simplistic and practical option for controlling your satellite TV programming. This model is a direct replacement and uses the latest RF technology to work with an assortment of receivers (SEE BELOW). Works with every DirecTV receiver manufactured from 1994 until present. If you're looking for a cost effective and premium quality replacement (or addition) remote for your DirecTV, then simply click the "add to cart" button now.

RECEIVER COMPATIBILITY:
Hughes
Phillips
Samsung
Sony
Toshiba
& More!
DIRECT REPLACEMENT REMOTE FOR:
RC16
RC23
RC32
RC64
RC64R
RC65
RC65R
RC65X
RC65RX
RC66
RC66X
RC66R
RC66RX
RC73
INCLUDES:
(2) Long Lasting Batteries
Proprietary Remote Control Programming
Code Manual
Works with the following Receivers
DIRECTV: D10, D11, D12, R16, H20, H21, H22, H23, H24, H25, H44, HR20, HR21, HR22, HR23, HR24, HR34, HR44, HR54, HR54K, C31, C41, C51, C61, C61K
THE CIMPLE CO
All of our high quality products are brought to you by our Family owned and operated company.
We are located in Utah, "The Beehive State," here in America; where we have become a leading manufacturer and provider of high quality and durable electronic accessories along with OEM parts and replacements.
Our products are backed by our amazing warranty and a satisfaction guarantee, including 100% US based customer assistance.
Payment & Security
Your payment information is processed securely. We do not store credit card details nor have access to your credit card information.