Roll over image to zoom in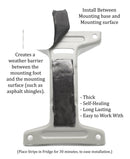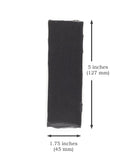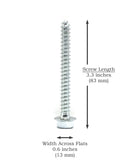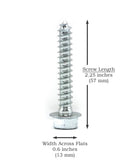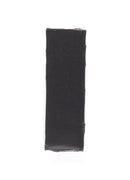 Description
Features: Pitch Pad Kit Includes 10 lag bolts (6 that are 3 inches, and 4 that are 2 inches) and 5 moisture sealant pads (1 1/2" wide by 5") - also called foot sealers

Perfect For: Used to seal out moisture and protect roof interior surfaces and spaces from water damage or leaks caused by drilling holes

Easy to Install: Sealant pads possess high performance tacky surface - Installs under tripod feet, Satellite mount feet, antenna base or other mounts that penetrate roof or mooting surface

Premium Construction: Passed test of over 2,000 hours in UV chamber with no major impact

Perfect For: Used to wrap Low-Voltage Connections (e.g. Coaxial Connectors) to Waterproof/Watertight Splices and Connectors

Introducing the Pitch Pad Kit by The CIMPLE CO.

This convenient lag bolt and tar pad combo can be used as the perfect roof mounting kit. Often used on commercial roofs, placed under the legs of an antenna tripod or between brackets and roof for optimal installation. Additionally, the tar pads assist with sealing out moisture and protecting the interior spaces along the roof – acting as flexible caulking. These simple, yet high performance essentials will help provide a professional touch to your job.

IDEAL FOR:

Roof Mounts
Satellite Mounting
Small Antenna Installations
other mounting jobs that penetrate the roof or mooting surface to prevent leaks.
Specifications:
Flexible and Durable
UV Rated
Butyl Rubber Sealant
Very Tacky Surface
1.5 Inches Wide
5 Inches Long
THE CIMPLE CO
All of our high quality products are brought to you by our Family owned and operated company.
We are located in Utah, "The Beehive State," here in America; where we have become a leading manufacturer and provider of high quality and durable electronic accessories along with OEM parts and replacements.
Our products are backed by our amazing warranty and a satisfaction guarantee, including 100% US based customer assistance.
Payment & Security
Your payment information is processed securely. We do not store credit card details nor have access to your credit card information.